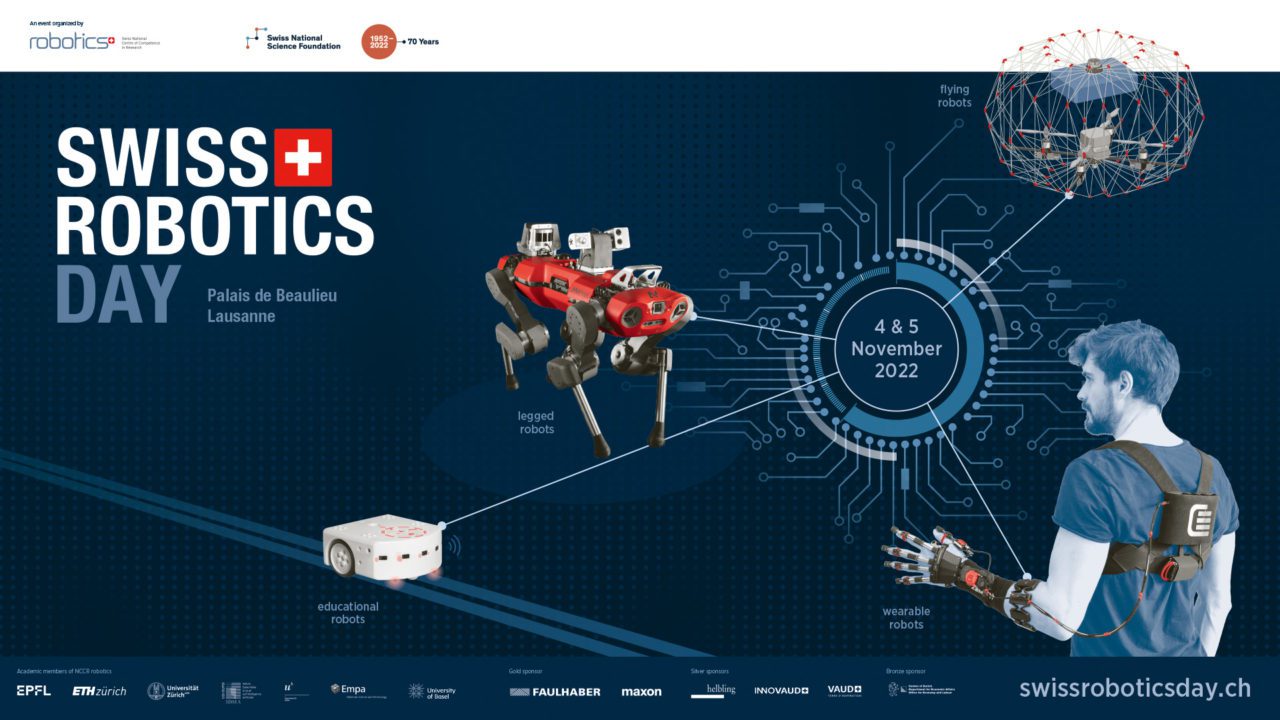 Innovation Booster Robotics had the pleasure of helping with the organisation of the Swiss Robotics Days.
Swiss Robotics Days allows stakeholders from research, industry and society to learn about the developments of newest robotics technology in Switzerland. Various research labs, start-ups, SMEs and big companies displayed their research, products and services. We have seen flying robots, autonomous ground robotics, swimming robots and exoskeletons that help people walk and even dance!
The booster specifically on November 4th hosted matchmaking activities and talked about the funding possibilities. The matchmaking activities were organised around three themes:
Session 1: healthcare and medical robotics
Session 2: novel control algorithm and intelligence for new robotics application
Session 3: new sensing and actuation for robotics
On November 5th, young entrepreneurs and business development individuals were invited to a business development workshop (Accelerate Your Sales) run by sales advisory companies, Sparksense.
We also announced that the Innovation Booster Robotics will be one of the co-organisers of the Swiss Robotics Day in 2023. Save the date – November 3rd, 2023, Zürich.