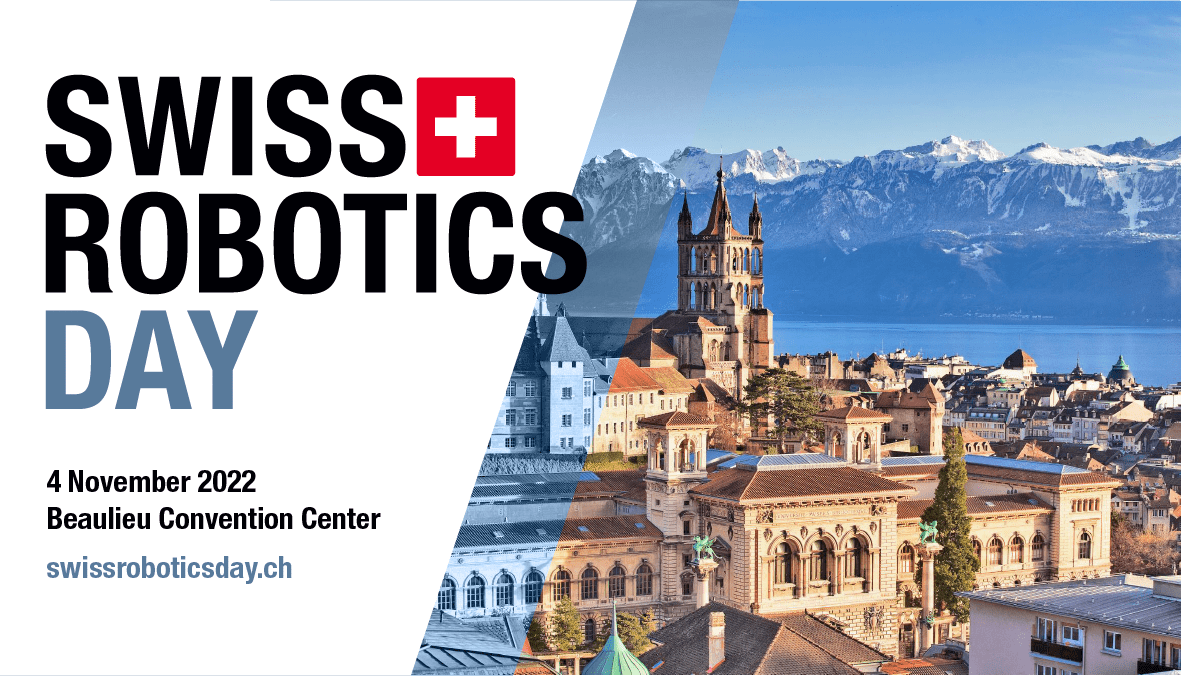 Innovation Booster Robotics will be hosting thematic matchmaking sessions as part of the
the Swiss Robotics Days organized by NCCR Robotics.
The Swiss Robotics Days are Switzerland's most comprehensive exhibition on robotics for service sectors.
The first day will be dedicated to robotics professionals, and will allow the Swiss robotics community to meet the experts, exchange ideas, create new business opportunities and attract talent.
For the first time, the event will open its doors to the general public for a second day (November 5), establishing itself as a platform to engage with the public and the younger generations.
The event will take place in Lausanne at the Beaulieu Convention Center. In order to access the venue, you need to register.
If additionally, you wish to participate in the matchmaking activities, fill out the registration link: register for a specific match-making activity. 
14:00-14:30 (please choose only 1 session) Theme: Healthcare/Medical Robotics
14:30-15:00 (please choose only 1 session) Theme: Novel control algorithm and intelligence for new robotic applications
15:00-15:30 (please choose only 1 session) Theme: New sensing and actuation for robotics