We are very pleased to co-organize this ideation workshop on Technology and Accessibility in close collaboration with the Technology and Special Needs Innovation Booster and Research Foundation for People with Disabilities. We will ideate on how the needs and challenges of blind and visually disabled people can be potentially answered by technology, including robotics. Blind and visually impaired users will be actively engaged in the workshop.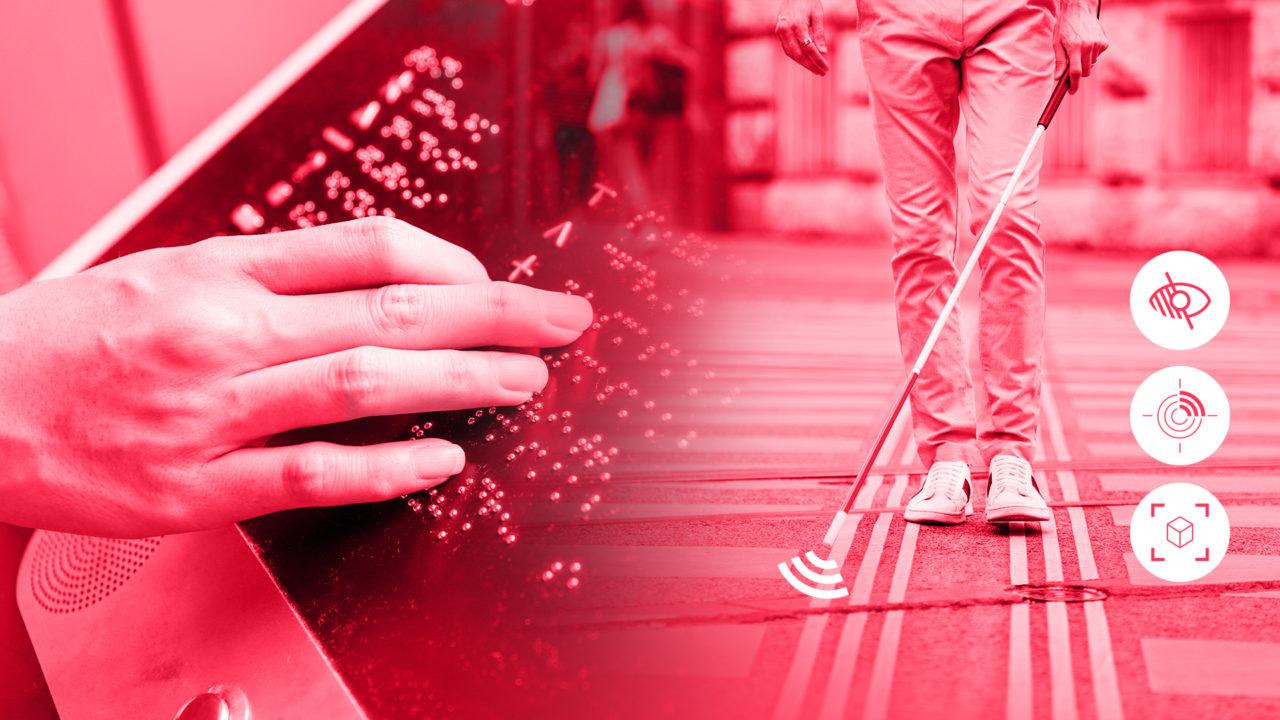 The May 23rd workshop is a part of a bigger event called Accessibility Week 2023. It is a professional and general public event. The theme of the day is:  Technology and Accessibility
The event as well as the workshop is in French.
Venue
Co-Working Space Gotham Gare
Avenue d'Ouchy 4
1006 Lausanne
You can either participate in the whole day or in the afternoon workshop.
Program of the whole day 
09h
Welcome coffee
10h
Introduction – The implementation of the CRPD in Switzerland
Verena Kuonen, Co-Chair of Inclusion Handicap
10h30
Conference – Technology & Accessibility
Luciano Butera, Head of Technology and Innovation, Swiss Federation of the Blind and Visually Impaired
11h15
Round table – From the era of technical accessibility to the era of technologies at the service of accessibility
Moderation : Cédric Baudet, Ordinary Professor, Haute Ecole de Gestion Arc
12h
Break
13h30
Ideation workshop Innovation Booster Technology and Special Needs
In partnership with Innovation Booster Robotics
15h
Break
15h30
Forum of funded projects Innovation Booster
17h
FRH launch: Visual identity and digital accessibility
Communication agency Trivial Mass and members of the Foundation Board
IDEATION WORKSHOP:  13:30-15:00
We will ideate on challenges already identified by the Technology and Special Needs Innovation Booster:
Automated machines and touch screens in public spaces and especially in public services are difficult or impossible to use (e.g. SBB)
The signage at pedestrian crossings is not always clear (bell volume too low, vibrator not working, signage arrow in the wrong direction, etc.)
Household appliances –> depending on the model, it may be difficult to use hobs, ovens, washing machines and dishwashers, coffee machines at home, etc
Can you imagine how robotics can solve the above challenges? Then sign up for this workshop.
We are looking for roboticists, engineers, technologists, software developers, robotics innovators, researchers, industry stakeholders, thinkers, and other interested stakeholders who wish to contribute to robotics innovation helping blind and visually disabled people.
At the end of the workshop, participants have the possibility to collaborate and submit a project to next call for proposals to either Innovation Booster Robotics or Technology and Special Needs Innovation Booster.
Register via the following: