We have the pleasure of announcing the winners!  In response to April 28th, 2022 Call for Proposals, 12 eligible proposals were submitted with allocated funding to 5 applications (acceptance rate 42%). We thank all teams who put the effort and time into submitting their applications.
Walk'n'roll – Hybrid walking-rolling wheel for mobile field robotics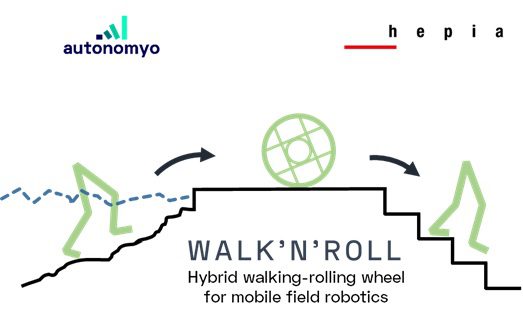 Research partner name:
HEPIA, Institute for Industrial Sciences and Technologies (www.hesge.ch)
Implementation partner:
Autonomyo (www.autonomyo.ch)
Project description:
Standard wheels are extremely energy efficient on flat terrains while legs are more agile and can acclimate to difficult terrains. Walk'n'roll is able to address both the energy efficiency on flat terrain and the agility for the terrains that are inaccessible to vehicles with wheels.
SEEZER – The eye in hand grasper for precise micro assembly tasks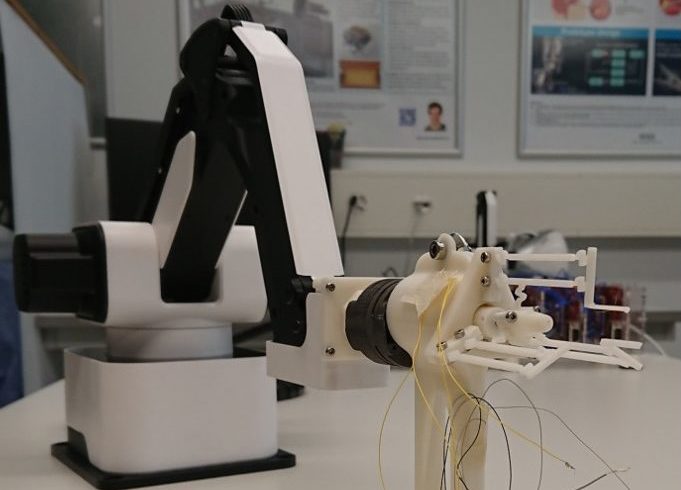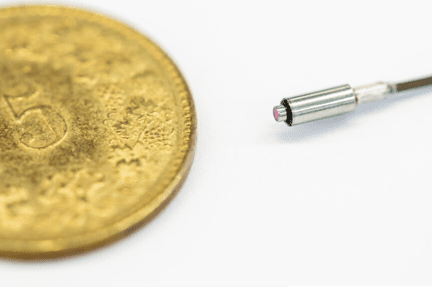 Research partner name:
BIROMED-Lab, DBE, University of Basel
Expertise: Medical robotics, Complete functional prototype design, Real-time control
biromed.dbe.unibas.ch
Implementation partner:
Brütsch Elektronik AG
Expertise: Miniature Cameras, Industrial Automation, MedTech
www.brel.ch
Project description:
The project will develop an eye-in-hand grasper, i.e. a robotic grasper/tweezer with an integrated miniature camera between the gripper's fingers. The particular perspective of the camera enables new robot-based approaches for micro assembly.
Autonomous Wind Turbine LPS Measurement
Research partner name:
Autonomous Systems Lab – ETH Zurich
ASL is a robotics research laboratory whose mission and dedication is to create robots and intelligent systems that are able to autonomously operate in complex and diverse environments.
Implementation partner:
Voliro AG
Voliro is an ETH spin off developing a highly advanced flying robot for safe and efficient work at height.
Project description:
The inspection of a wind turbine lightning protection system is tough. The Voliro T robot can perform this inspection faster than anyone else. We want to further increase the safety and efficiency by automating the final approach and measurement.
Robot intelligence for parcel logistics
Research partner name:
Computational Robotics Lab
We develop theoretical foundations to shape the way future generations of robots are made, how they operate in complex environments, and how they interact with us. In brief, we formalize advanced simulation models to provide robots with an innate understanding of the laws of physics. Leveraging these models, we devise practical algorithms for motion planning, motion control and computational design problems.
Implementation partner:
Robin AI
The mission of Robin AI is to develop artificial intelligence that enables robots to adapt and respond to new situations and therefore operate in uncontrolled environments, such as warehouses and fulfillment centres.
Project description:
Our goal is to pack box-shaped items into a container. We extend the computational framework from our research to build the artificial intelligence that gives the robot hardware the ability to adapt its motions to new situations.
SEEZER – Compliant gripper for motor assembly automation