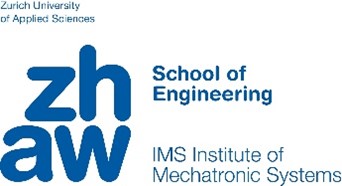 The project aims to design an autonomous construction robot for plastering tasks, focusing on whole-body motion control and innovative hardware design to overcome existing solution limitations.
Research partner:
ETH Zürich, Gramazio Kohler Research specializes in the integration of digital technologies and material innovations in architectural design and fabrication processes.
ZHAW, Institute of Mechatronic Systems (IMS), is a research institute specializing in the design and development of complex robotic manipulators, with expertise in mechatronics, engineering, and low-level control systems.
Implementation partner:
Russo Tec AG, is a company developing innovative products and solutions for the construction industry in particular in the sector of surface finishing.